---
IF YOU WANT TO RACE BETTER THAN YOU HAVE EVER RACED BEFORE,
YOU HAVE TO TRAIN BETTER THAN YOU HAVE EVER TRAINED BEFORE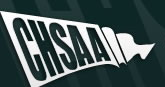 The Wheat Ridge Cross Country Booster Club would like to welcome all parents to the booster club.
Your support is vital for the athletes and you can support the athletes by donating your time and or money to the Cross Country Booster Club.
Your monetary donations help pay for the buses for meets, spirit week lunch, cross country books, etc. The athletic fee you pay for your athletes participation pays the entry fees into the meets, however it does not provide for any supplies needed for practice.
Your time can be donated by helping drive athletes to meets and
helping organize the
Cross Country Banquet, held at the end of the season.
You can also support the athletes by donating snacks and gatorade i for the meets. Snacks can be bagels, bananas, oranges or granola bars. The gatorade is the small bottles that can be purchased at the grocery store.
The coaches use the gatorade at the meets.
If you would like to donate your time please contact
If you would like to donate money, please contact Sharon or David Baxter at 303-
---
Forecast Radar Cameras